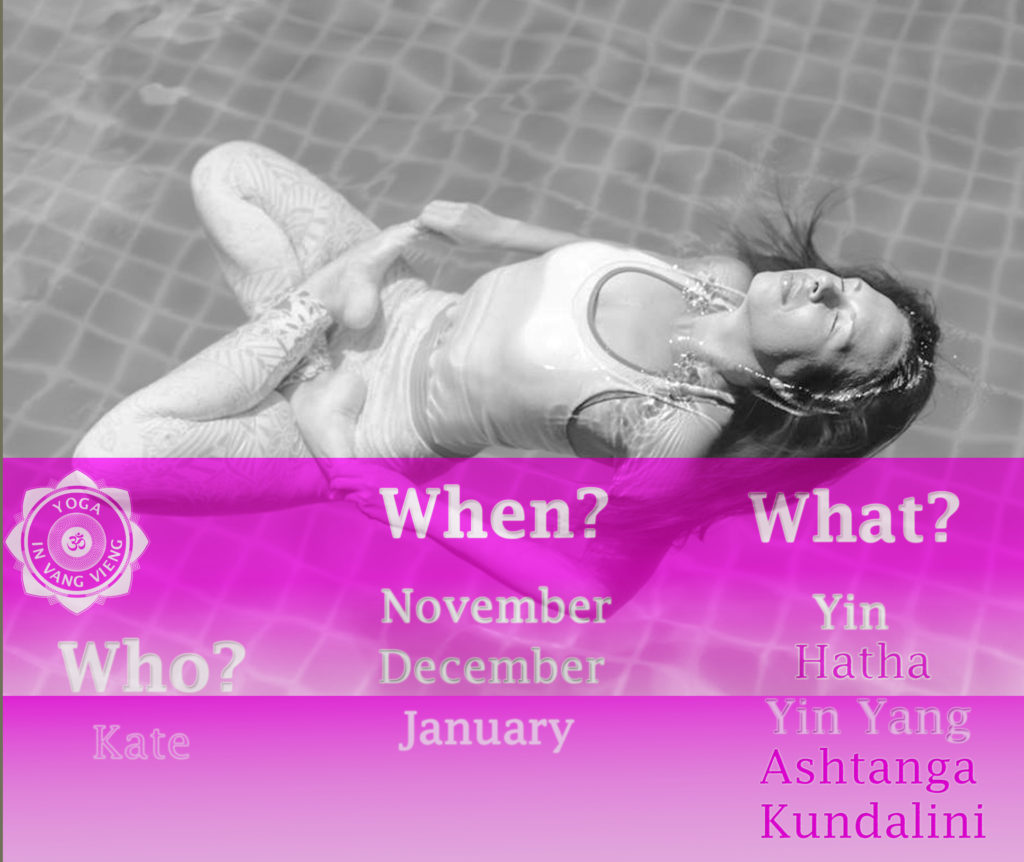 Kate grew up in Moscow but never felt completely comfortable and satisfied with the city life style and values. She left Russia and travelled around South East Asia in search of something meaningful to fill the life with.  Moving from place to place almost every day, meeting amazing people from all over the world, exploring different cultures and religions she realized that the purpose of life can't be found outside. She came to India in 2012 and started practicing Yoga. And very soon she realized that her attitude to the world and her set of mind had changed. Yoga gave the answers she was looking for. Although she completed Hatha TTC she's been practicing Ashtanga Yoga ever since. Every year she goes to Mysore to deepen her knowledge and practice under the guidance of expert Indian teachers.
Kate is passionate about sharing her knowledge and experience accentuating the importance of the attitude of non-achievement during asana practice. Her classes focus on correct alignment and awareness of body, breath and mind. Recently she has started practicing Yin Yoga along with Ashtanga and discovered that these styles complement each other not only on physical but emotional and mental levels.
Kate firmly believes that asana practice is only the top of Yoga iceberg but should not be neglected as it disciplines and strengthens not only the body but also the mind and builds a solid foundation for practicing other limbs of Yoga.