YOGA AND WELLNESS GETAWAY
12th – 19th November 2017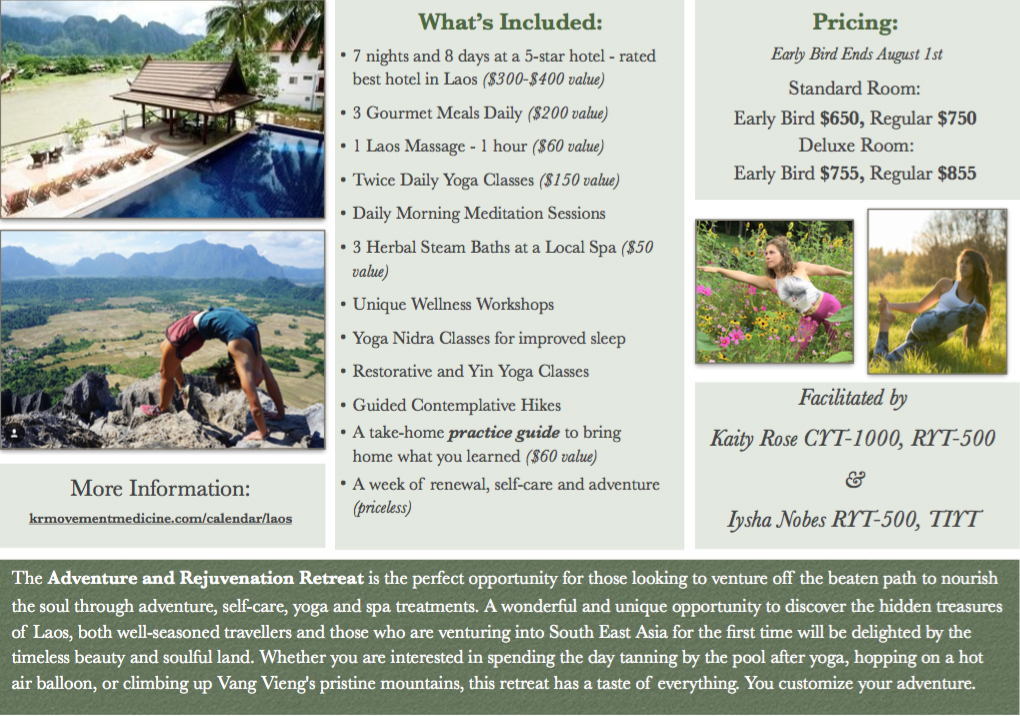 Vang Vieng, Lao PDR @ Silver Naga Hotel
The Adventure and Rejuvenation retreat is the perfect opportunity for those looking to venture off the beaten path for a week to nourish the soul through adventure, self-care, yoga, and spa treatments. A wonderful and unique opportunity to discover the hidden treasures of Laos, both well-seasoned travelers and those who are venturing into South East Asia for the first time will be delighted by the timeless beauty and soulful land. Whether you are interested in spending the day tanning by the pool after a meditative yoga class, floating over rice patties in a hot air balloon, or climbing up Vang Vieng's pristine mountains, this retreat has a taste of everything. You customize your adventure.
For more information and registration please visit the link below.
http://www.krmovementmedicine.com/calendar/laos
To secure your spot for this retreat, please complete the registration form below. Once we receive your registration, you will be sent further documents for completion.