Everybody can do Yoga!
That's what we believe in Yoga in Vang Vieng. Our cozy Yoga hall at Silver Naga Hotel is equipped with mats and props to help you start. Our teachers are experienced professionals but first of all, they are free-spirited travelers (just like you) who came to Vang Vieng to guide you through a class and bring peaceful and joyful moments to your busy day exploring local attractions.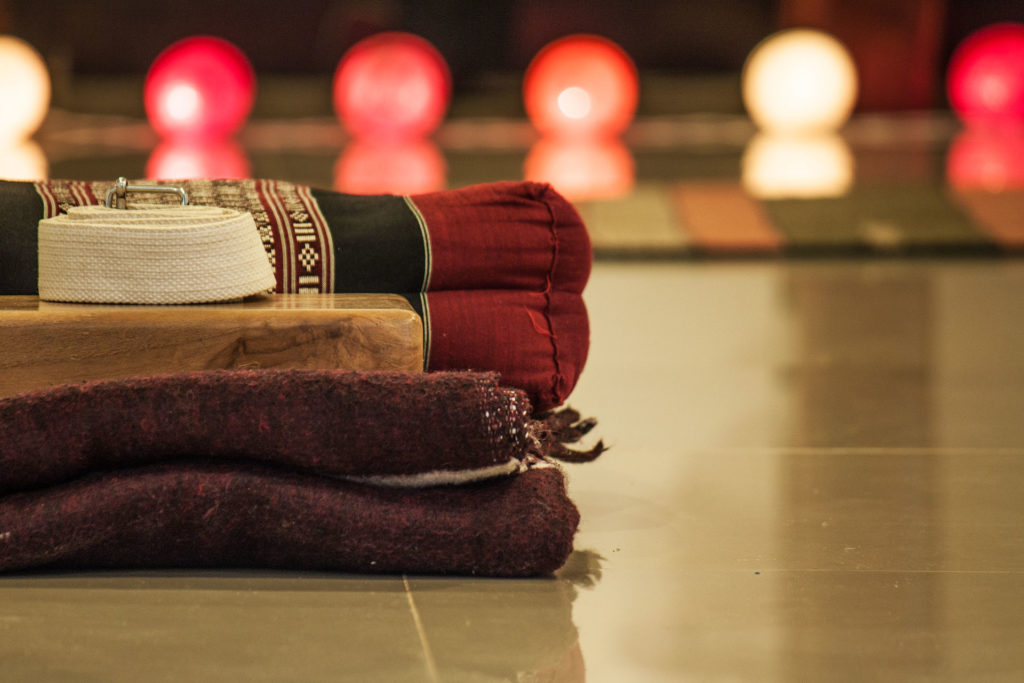 We will be happy to see you if it's your first Yoga class ever, if you want to stretch after last night endless bus ride, if you practice at home and miss Yoga while traveling, if you are curious to discover another side of Vang Vieng.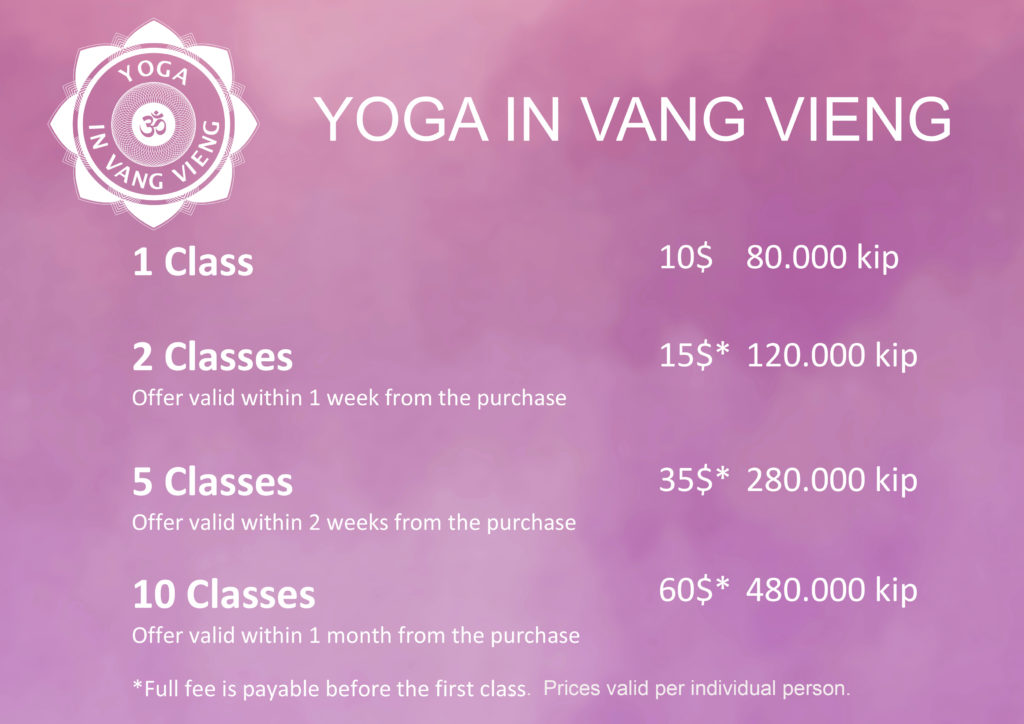 We invite you to our daily classes at 7:30 am and 5:00 pm at Silver Naga and to our special Sunset Flow classes at 4:00 pm (check our weekly schedule) in Outdoor Yoga Shala in the rice fields across Nam Song river. If you are not sure what class to choose, Beginners Guide to the Yoga styles is there to help you.