Join one of our morning or evening yoga classes!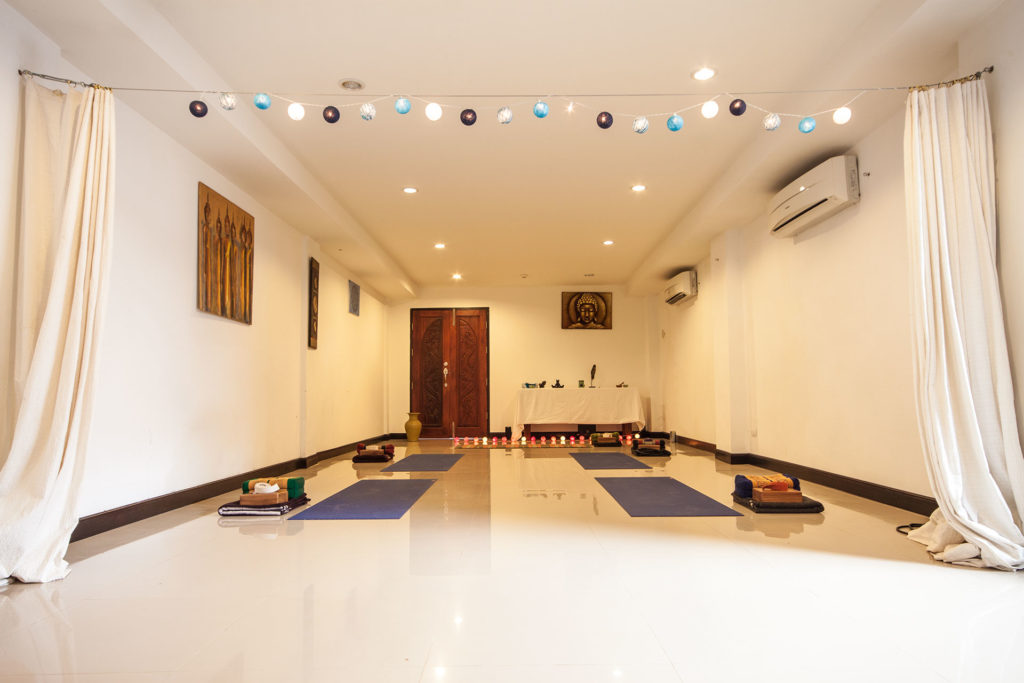 Vang Vieng, Laos, is one of the world's preeminent destinations for nature lovers.
Situated along the Nam Song River surrounded by beautiful karst mountains travelers come here for the kayaking, zip lining, hiking, and now yoga. Once a haven for young backpacking partyers, due to new government regulations many of the bars have closed and peace and quiet is something that you will find in Vang Vieng.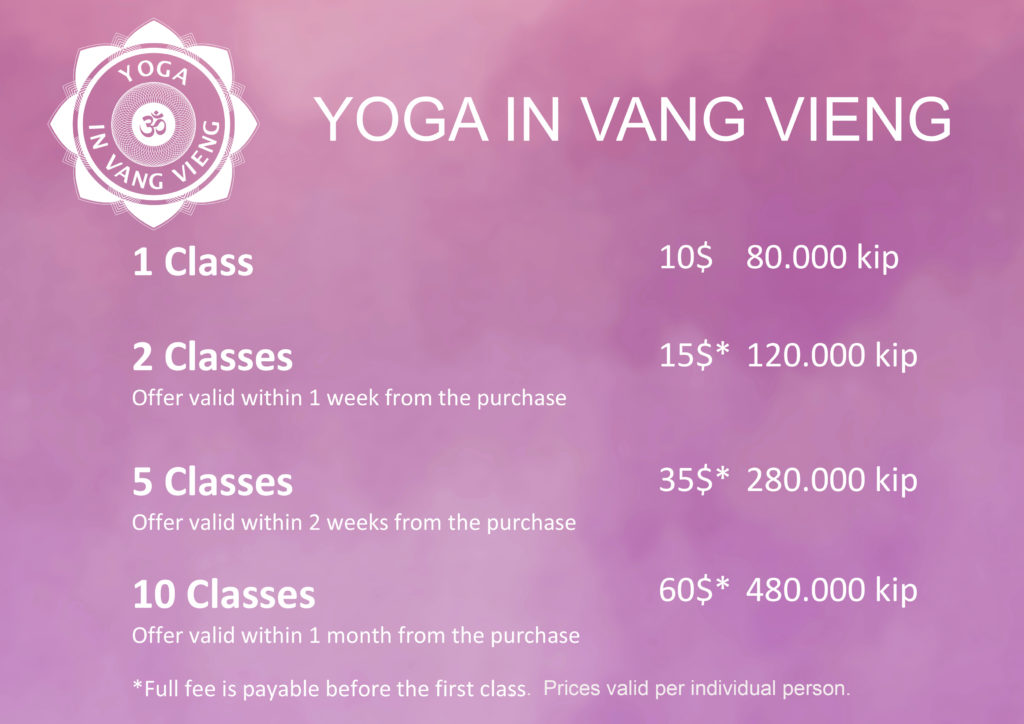 To augment the connection with nature, Yoga in Vang Vieng offers classes in a variety of styles to start and end your day in the best way possible. Check our weekly schedule here.